Science
Science
Science is everywhere in our daily lives, from the simplest of natural phenomena to the most advanced technology. With our Science curriculum, the students will learn:
• Physics: including kinetics, thermodynamics, the solar system and electricity
• Biology: including animals, plants, the human body and the environment
• Chemistry: including states of matter and chemical reactions
With a deep understanding of this knowledge, they will be able to relate scientific facts and theories with their daily activities.
With the guidance of their Science teachers, students are able to observe how Science and Technology are used in daily life. They learn the 5 basic skills of scientific investigation:
• Observing by 5 senses (i.e. touch, smell, see, hear and taste)
• Making a hypothesis
• Carrying out experiments
• Analyzing data
• Making conclusions
They will apply the captioned skills to find out how Science takes place around them. Through doing so, they get to identify key characteristics and raise questions based on their curiosity. As a result, they will be capable to understand and criticize different scientific issues.
We have selected Science textbooks from the United Kingdom as key learning resources. They are used together with our tailor-made supplementary exercises.
We also provide students chances to apply their knowledge and skills by creating their own technological products. Project learning is given to students in senior forms. In the project, the students have to search for the information about the product. Through the learning process, the students will develop a serious, accurate and patient learning mindset.
Subject Teachers
| | |
| --- | --- |
| KL1 Ms Y.L. Wong | SC4 Ms W.Y. Chan |
| YR1 Mr S.K. Yuen | MD4 Mr Kenta |
| CC1 Ms S.W. Yau | TH4 Mr W.K. Leung |
| LT1 Ms W.Y. Chan | YC4 Mr W.K. Yeung |
| WY2 Ms Y.L. Wong | YH5 Mr W.K. Leung |
| WS2 Mr H.Y. Wu | CL5 Ms W.Y. Chan |
| LL2 Mr W.K. Yeung | LT5 Mr T.Y. Tse |
| YL2 Ms S.W. Yau | LK5 Mr C.W. Lam |
| KW3 Mr H.Y. Wu | CA6 Mr Luis |
| LY3 Mr H.Y. Wu | PC6 Mr W.K. Leung |
| CL3 Mr Kenta | HH6 Mr T.Y. Tse |
| HL3 Ms S.W. Yau | YT6 Mr T.Y. Tse |
Science Newsletter
教學資源 (English only)
P1-3 Science Vocabulary Video
Project Learning
As part of our school Science curriculum, we provide students opportunites for scientific investigation. Our P.6 students investigated factors affecting projectile motion through launching water rockets during their project learning activity.
Activities
STEAM Project
Discovery Dome
Science Alive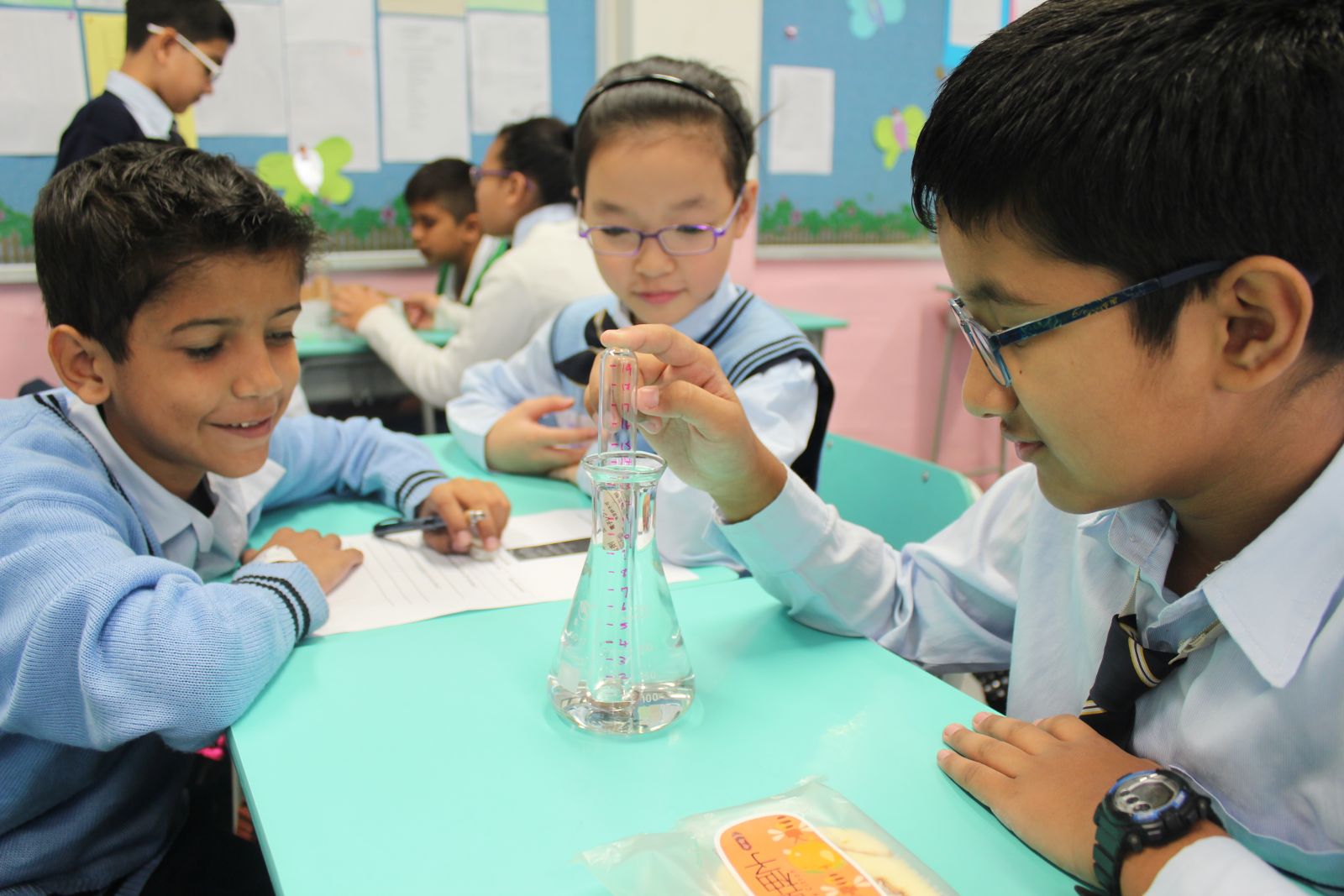 Investigating the
oxygen content of air
Visiting Lions Nature Education
Centre and Kadoorie Farm
Visiting Lions Nature Education
Centre and Kadoorie Farm
Self-directed Learning-Note-taking
We work hard to train up our students to be life-wide learners, so it is important to equip them with necessary self-directed learning skills. These past few years, we have been teaching students extensive note-taking skills. Furthermore, the beautiful covers of our General Studies and Science notebooks are designed by our students.
Science Notebook covers designed by students:
Useful Link